Boiler & Aga Servicing, Repairs & Maintenance Rugby
Over the years, we have provided customers in Rugby and the Warwickshire area with a reliable and trustworthy repair service on a range of boilers, including oil boilers. We have also completed oil boiler installations, Aga maintenance work and a range of other Aga servicing, Aga repairs and installation jobs.

Here at ACR Heating Solutions, it's not enough to just complete the job. We pride ourselves on providing advice and expert services, no matter whether you're a commercial or domestic customer requesting a small or large job, such as powerflushing.
Our experience with Aga Repairs and Aga Servicing ensures that we can expertly provide oil boiler installations for the largest manufacturer of heating appliances, but also translate that knowledge to the efficient servicing of many other popular brands.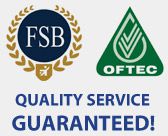 Our Rugby Oil Boiler Services Include:
Do You Have Any Of These Problems?
Cold spots on radiators?
Blocked or leaking radiators?
Excessive noise from the boiler or pump?
Poor water supply, especially after running the hot tap?
For those with oil boilers, we provide the perfect, timely solution. We know that a boiler needs to be kept in tip-top shape, not only to prevent breakdowns but also to maintain its efficiency, which is why we are on hand to professionally service and repair boilers, as well as carry out Powerflushing to unclog scale, rust or any other impurities in your heating appliances.
A broken down boiler is, of course, a massive hassle when all you want is hot water throughout the day. With our local presence in Warwickshire, any problems you may be encountering with your boiler in Rugby can be seen to in no time at all. Simply call on our services for an efficient Aga maintenance solution.
Our Head Office:
ACR Heating Solutions Ltd,
8 Queenspark,
Queensway,
Leamington Spa,
Warwickshire,
CV31 3LH
Contact Us
Start your Enquiry...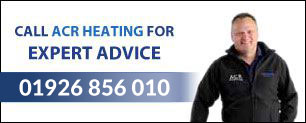 Latest News for Rugby Customers
With winter approaching, you need to get boiler issues sorted – our powerflushing services can help to clear build-up and improve your system's efficiency. Continue reading